Jamie Whincup is the most successful touring car driver in Australian motorsport history – and he is arguably the least well-known.
He has avoided controversy throughout his illustrious career and is notoriously private away from the track.
So while he's racked up more championships, race wins and pole positions than more famous drivers like Peter Brock, Dick Johnson and Craig Lowndes, he hasn't achieved the status of their household name.
Read more about Supercar drivers
He announced that he will retire from full-time driving in 2021 but will remain an important part of the sport for the foreseeable future as he takes on the role of team principal at Triple Eight Race Engineering.
Whincup had all of his great successes with the Triple Eight team, who hired him in 2006 as the 'apprentice' of star driver Lowndes. But it didn't take long for Whincup's talent to shine through and from 2008 onwards he emerged as the driver to beat in V8 Supercards.
While Whincup prefers to focus on his racing and keep his personal life private, there are still plenty of burning questions you want answers to.
How old is Jamie Whincup?
He was born in Melbourne on February 6, 1983. That makes him 38 at the time of publication.
How tall is Jamie Whincup?
He is 182 cm tall.
Where does Jamie Whincup live?
Whincup has a home on the Gold Coast to be close to its Brisbane-based racing team.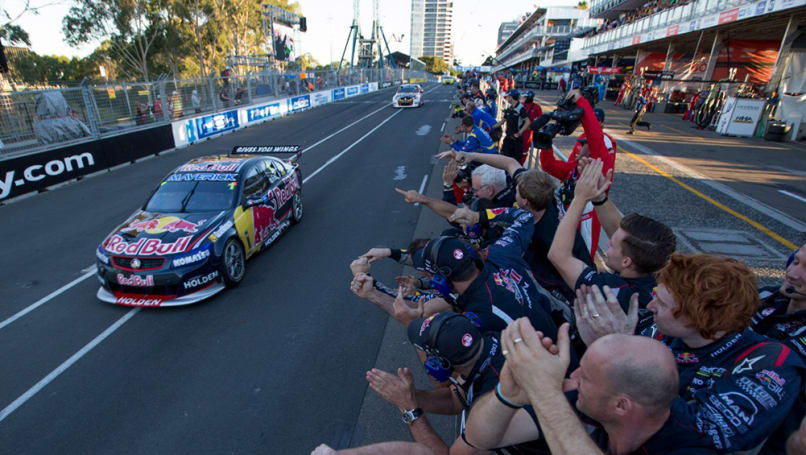 How much is Jamie Whincup worth?
Working out Whincup's net worth is particularly challenging as he has stayed with the same team for most of his career, so details of his salary have been withheld.
He is also active in business, running some of the car wash cafes in Queensland and taking an ownership stake in Triple Eight.
The boys are back in town.
Who are Jamie Whincup's parents?
His parents are David and Sandra Whincup. David died in 2012 after a short battle with cancer.
At the time, Jamie paid tribute to his father, calling him his "best friend" and a source of inspiration.
Does Jamie Whincup have any siblings?
Yes, he has one sister.
Is Jamie Whincup married?
Whincup guards his privacy so much that it's unclear whether he has a wife or not. He did reveal in October 2021 that he has a partner and that they are expecting their first child in February 2022. Rumors have it that he is married, but Whincup has not confirmed anything publicly.
He did have fiancée, personal trainer Courtney Nicholson, and was going to get married in 2016, but canceled the wedding.
Has Jamie Whincup written any books?
Yes, he recently released his autobiography Jamie Whincup, the ride of your life, of which Scott Gullan was co-author.
Is Jamie Whincup on social media?
Yes, he's on all three major platforms – Twitter, Instagram and Facebook. He's also easy to find as his handle is just @jamiewhincup on all three.
What street car does Jamie Whincup drive?
He owns a Chevrolet Silverado 1500 thanks to General Motors' sponsorship of its Triple Eight Race Engineering team.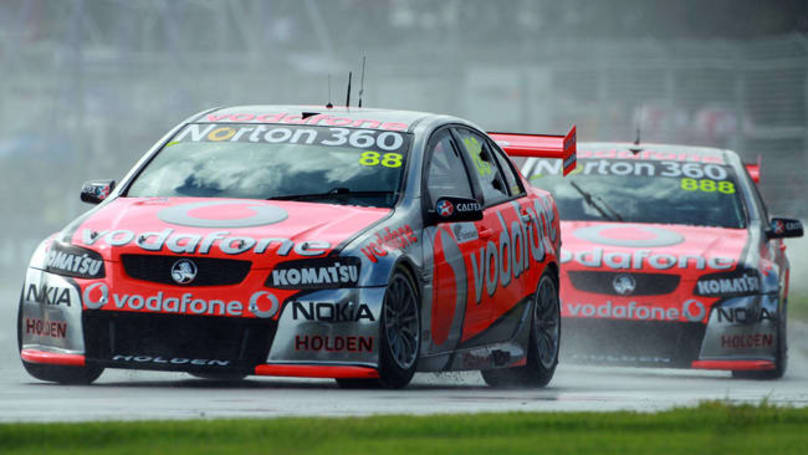 How many trophies does Jamie Whincup have?
A lot. As the most successful touring car driver in Australian history, he has won 124 races and achieved 92 pole positions.
Which team does Jamie Whincup ride for?
Whincup has been riding for Triple Eight Race Engineering since 2006.
How many times has Jamie Whincup Bathurst won?
He has won the Bathurst 1000 four times – 2006, '07, '08 and '12. He shared a Ford Falcon with Craig Lowndes for the first three wins. His fourth win was shared with Paul Dumbrell in a Holden Commodore.
He also has one 12-hour Bathurst win to his name. He shared a Ferrari 488 GT3 with Lowndes and Toni Vilander in 2017.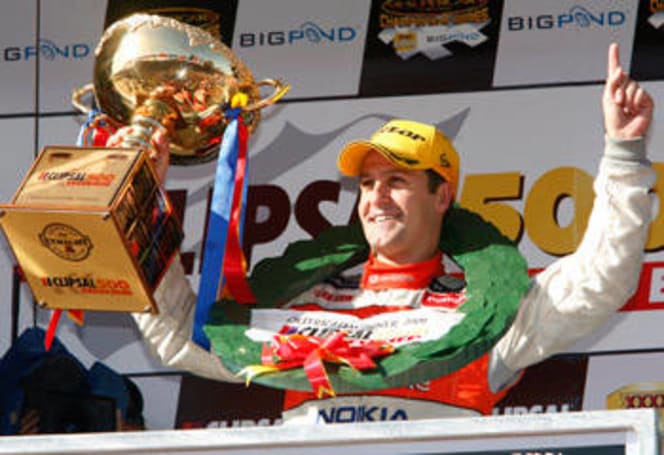 Did Jamie Whincup lose a Bathurst on appeal?
Yes, Whincup and Dumbrell crossed the line first in the 2016 Bathurst 1000, but were penalized for a controversial clash with rivals Scott McLaughlin and Garth Tander.
Whincup was blamed for causing the crash and penalized 15 seconds, dropping him and Dumbrell to 11th in last order. However, Triple Eight appealed the decision but did not allow the penalty to be revoked.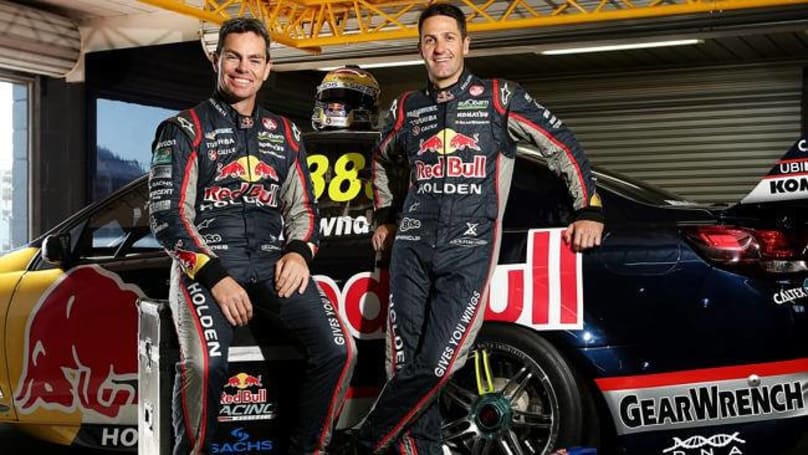 How many Touring Car Championships has Jamie Whincup won?
He won a record seven driver titles during his V8 Supercar career. He won the championship in 2008, '09, '11, '12, '13, '14 and '17. He dominated the sport between 2007 and 2017, finishing outside the top two positions only once in that 11-year span (fifth in 2015).