Milwaukee is a tavern town and pretty much always has been, but saloon life has always been more than just beer.
From liquid refreshment to tables laden with free food to political rallies to concerts to post-funeral memorials to dice to wings to darts to billiards to sheepshead and more, saloons have been the scene on which many have lived their lives in Brew City.
Here's a selection of vintage photos and videos of Milwaukee taverns, courtesy of the Old Milwaukee Facebook Group, selected with the help of the group's founder and moderator, Adam Levin.
John Trost's (undated)
Trost's saloon, built in what is called the Boomtown style and with a large wraparound porch, also served as a post office for Trostville (later Trost's Corner) in the 1890s. Besides salon owner, Trost was also postmaster. The rural intersection in the town of Wauwatosa was around the area of ​​what is now Lisbon Avenue, Center Street, 60th Street, and Appleton Avenue. (Proud family photo)
Koszewski Buffet (undated)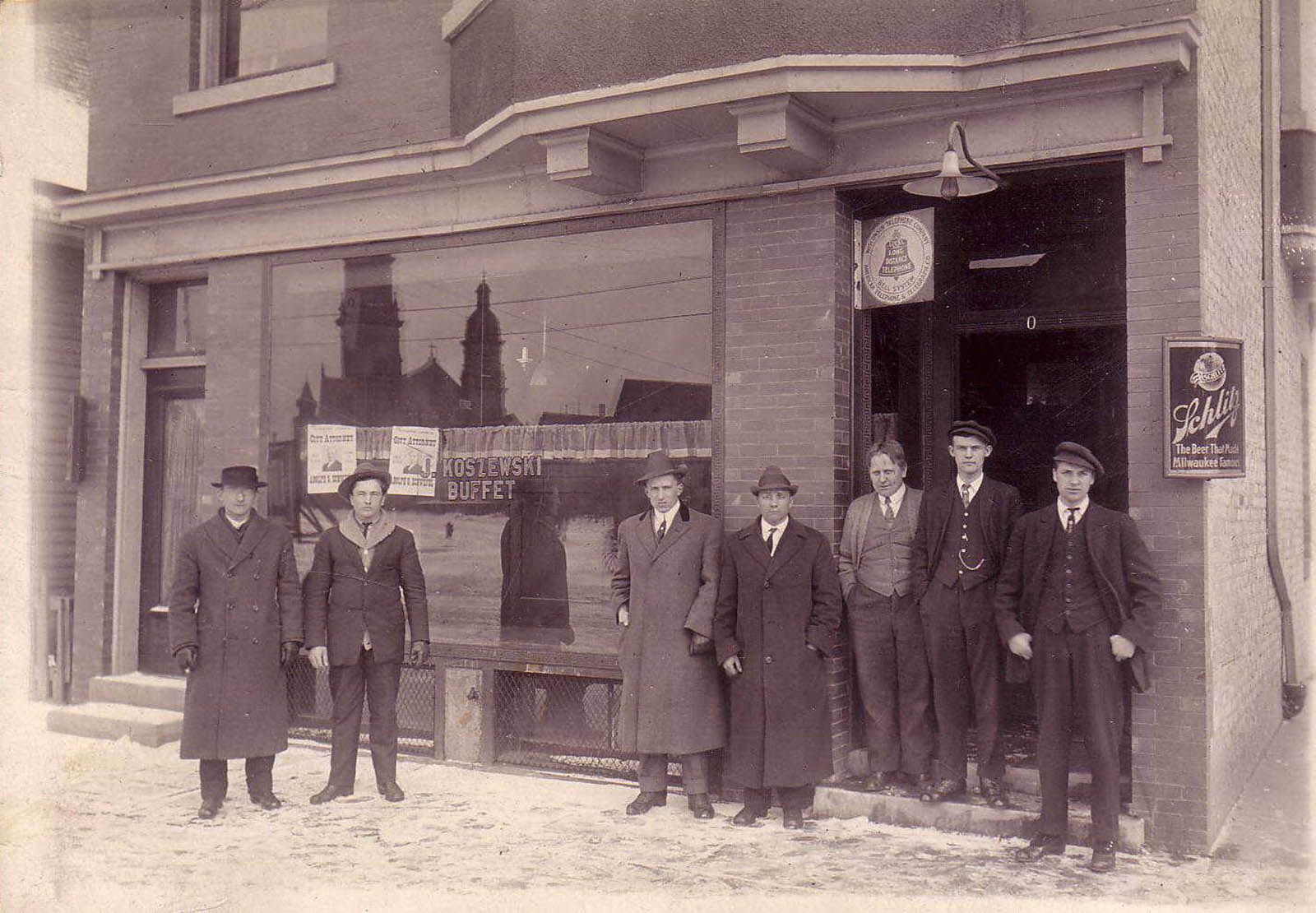 This saloon, which obviously also served food (and Schlitz), was located on Muskego and Maple, on what is now 1804 S. Muskego Ave. The building has been preserved and this photo features an interesting group of characters, political posters and, reflected in the window glass, near St Vincent's Church. Plus, it had a phone! (Stephen Koszewski photo)
Jack's Tap (early 1930s)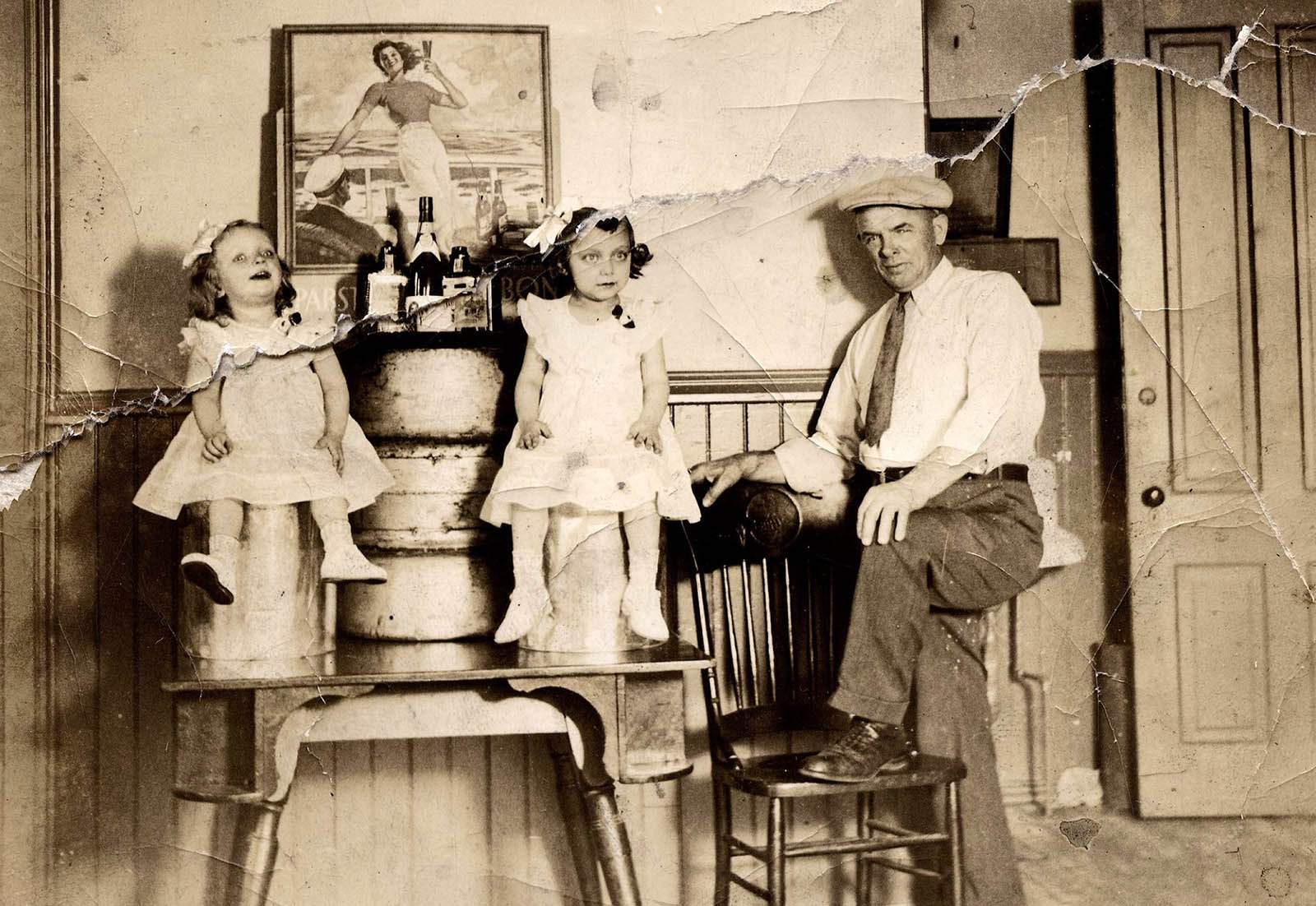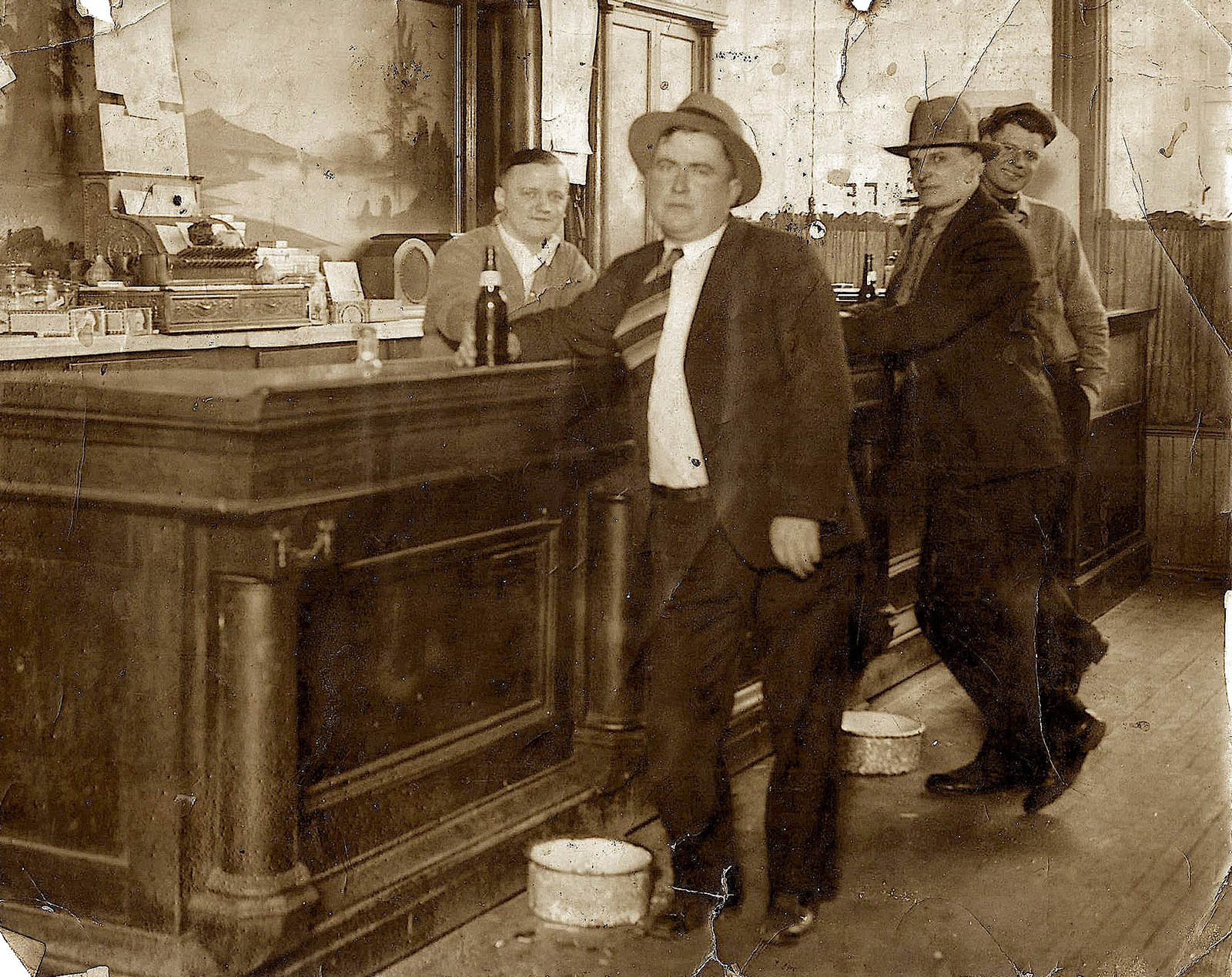 You may know this place as DIX or Timer's, around the time Prohibition ended, when these pictures were taken it was Jack Muhich's saloon. The first photo shows Jack's daughters Charlotte and Shirley next to a barrel with their grandfather Frank Sinur. Frank owned the bar before selling it to his son-in-law Jack. Note the Schlitz branded chair.
In the second photo, Frank's son Stanley Sinur is standing behind the bar. Jack owned the bar until his passing in 1981 when it was sold and became Timer's. According to Frank's grandson, James Pintar, who shared the images, "my grandfather bought the current bar and back bar of his father's tavern, Reno Gardens, at 908 S. 5th St."
The Balcony Inn (1933)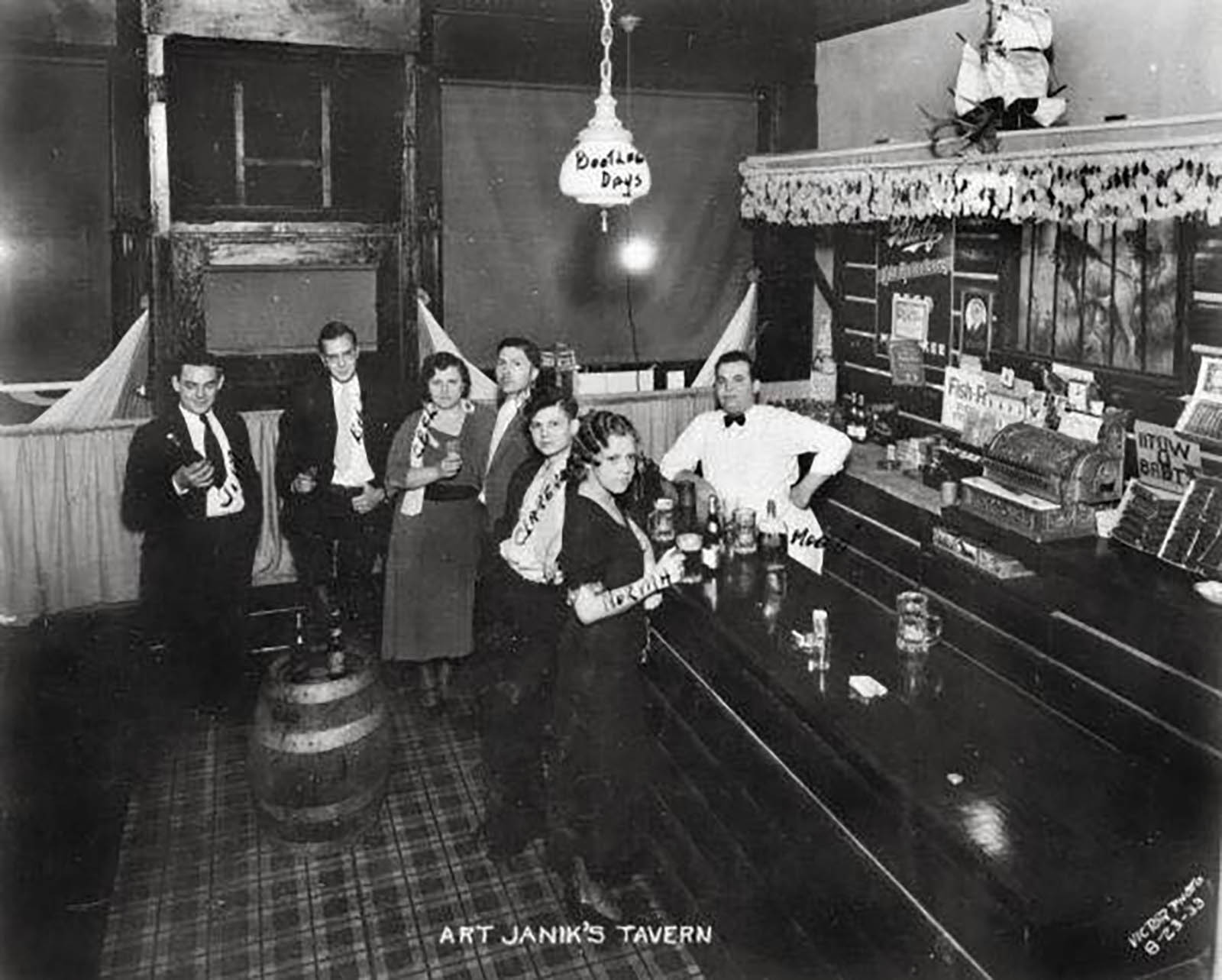 This awesome interior photo of Art Janik's Tavern on 33rd and Lincoln commemorates "Bootleg Day," August 23, 1933, according to a note written directly on the photo, which also includes the first names of the patrons who attend to celebrate it. Janik operated the place from 1931 to 1937. The 21st Amendment, which repealed the 18th Amendment (prohibition), was passed on December 5, 1933. (PHOTO: Courtesy of Wisconsin Historical Society)
Eddie's Log Tavern (undated, probably 1930s/early 1940s)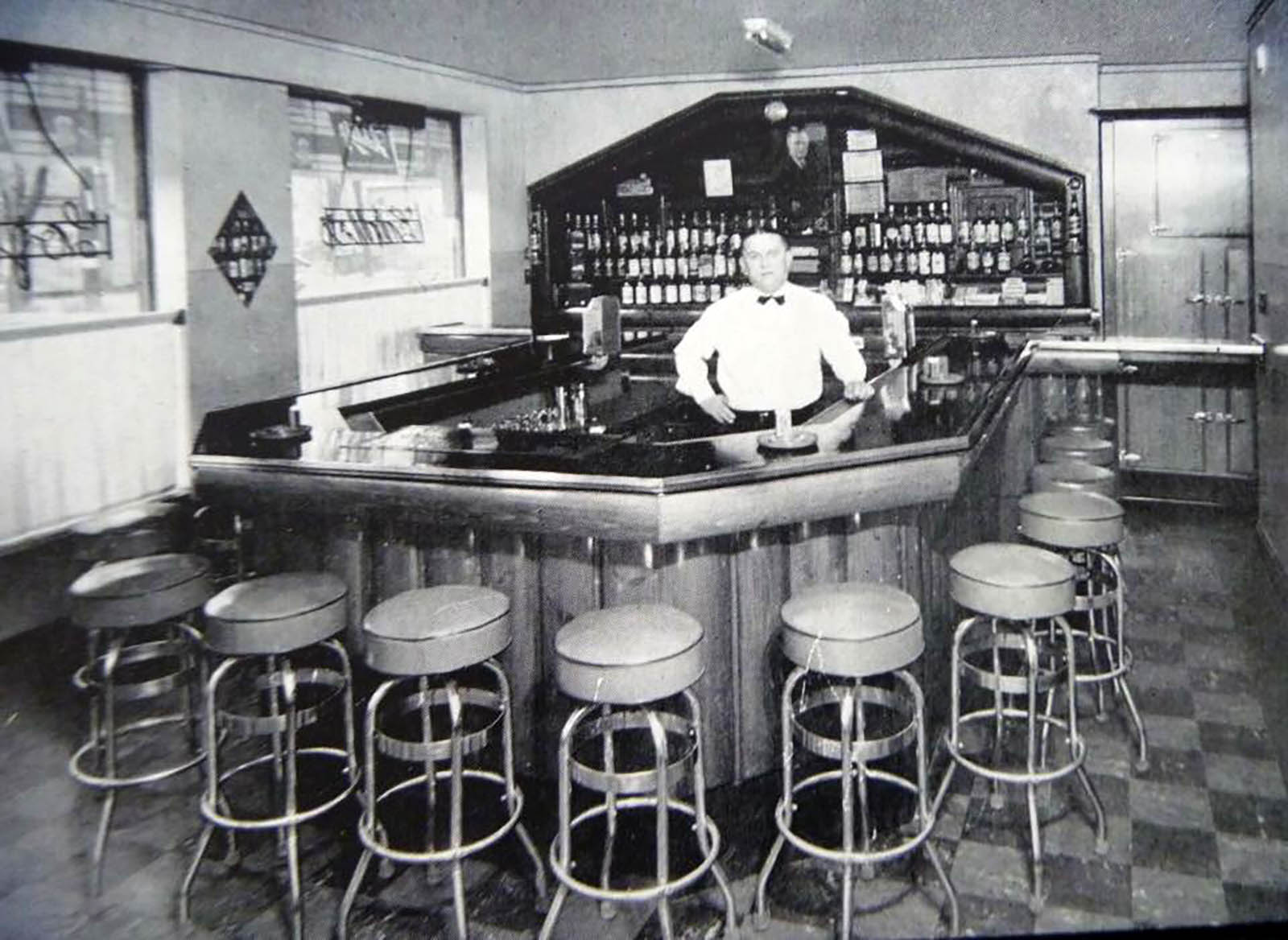 This postcard image shows innkeeper Eddie Wisinski behind a distinctively shaped bar in his saloon at 3105 W. Forest Home Ave. Wisinski operated the bar from at least 1934 until his death in 1965. The tavern today operates as Brew City Tap.
Casey's Tavern (1941)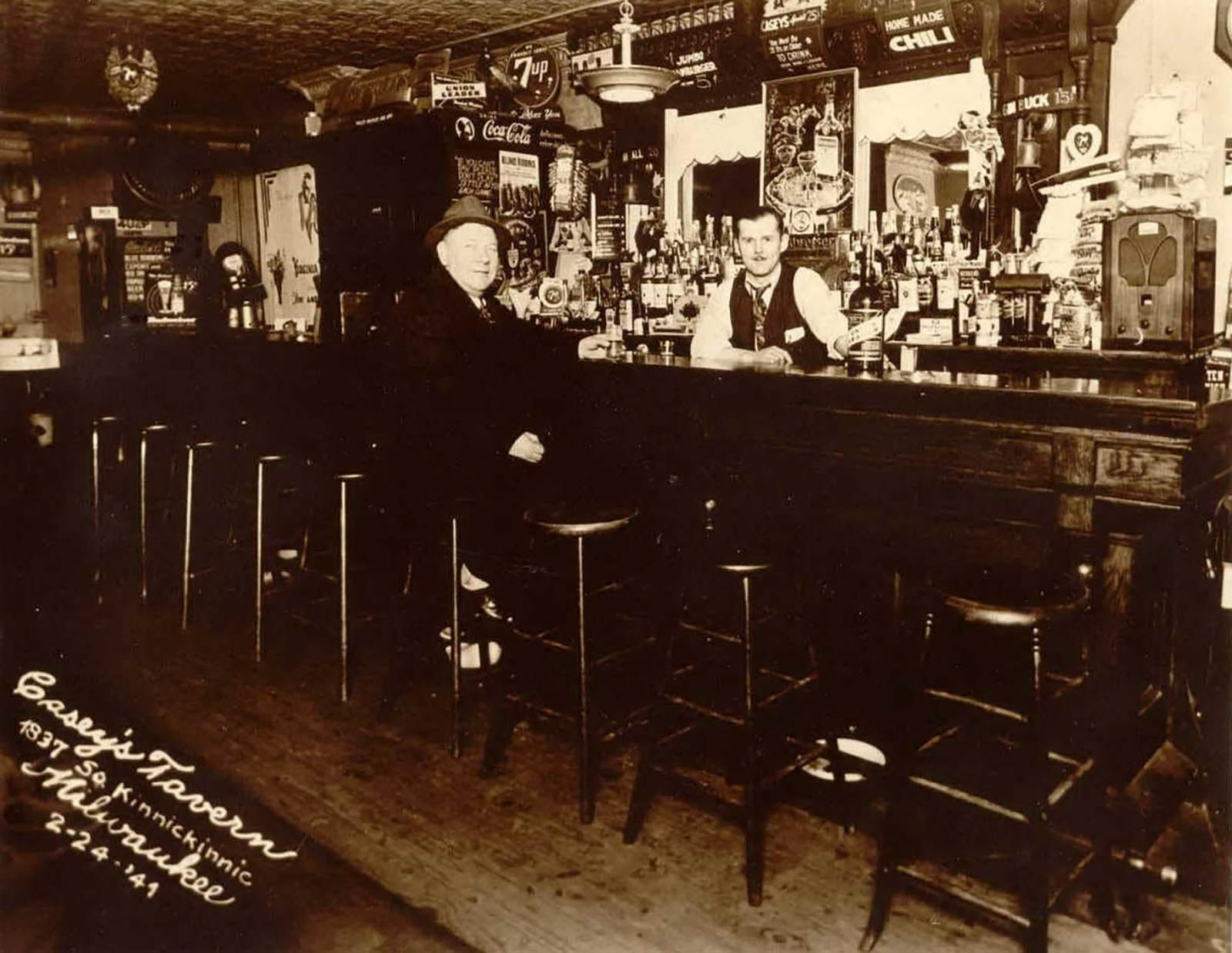 This great photo, packed with detail, shows the interior of Casey's Tavern, run by petitioner Jayme Kistner Beyrer's grandfather, who can be seen behind the bar. The tavern, now gone, had many names over the years, including Otto's Bar, Flo's Tap, Roeder's Tap and finally Peaceful World before the then-vacant two-storey building was damaged by fire in 1972.
The Unity Bar (early 1940s)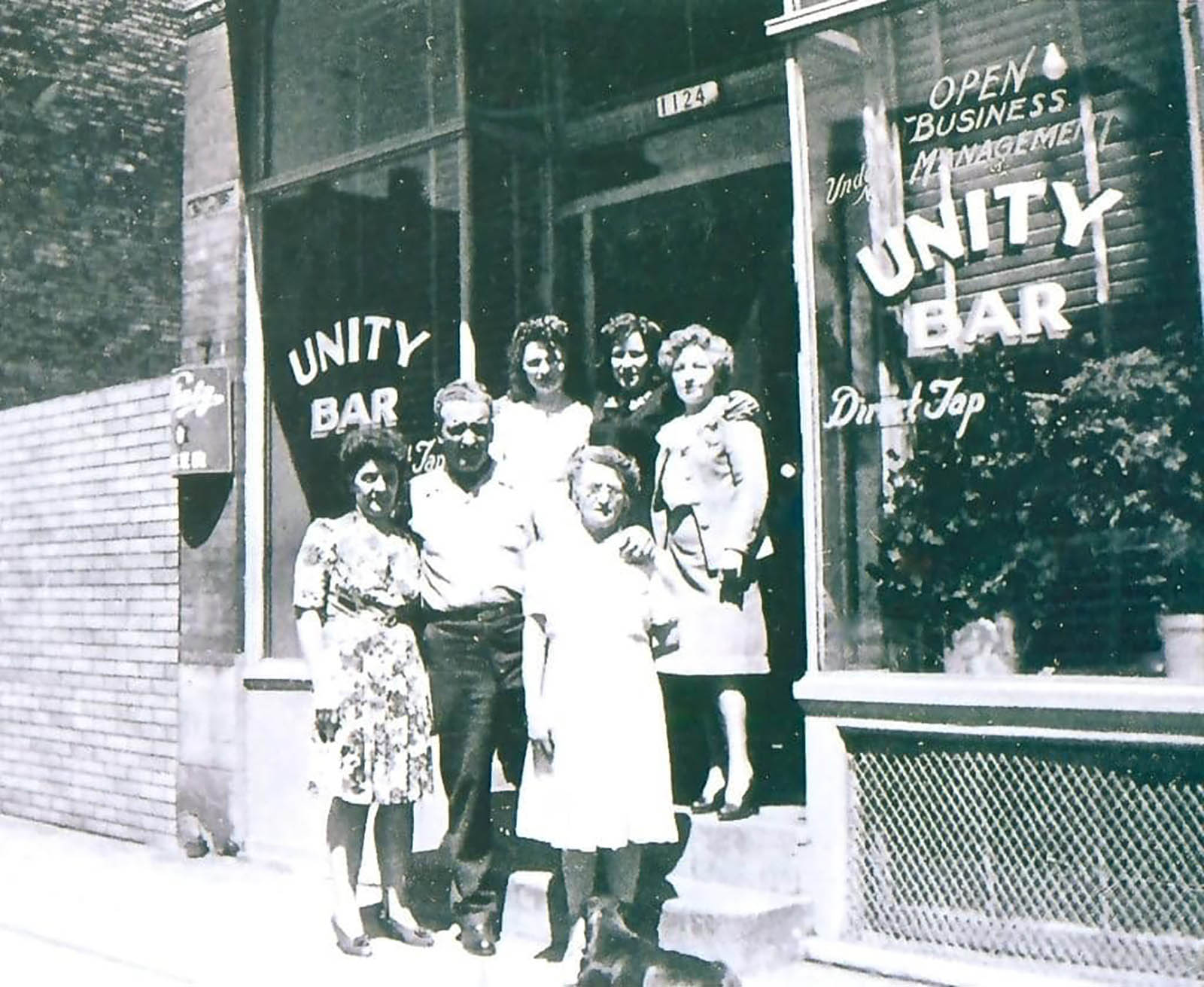 John Ferraro, who shared the photo, noted: "My grandmother Adeline Ferraro spent 40 years in the tavern, mainly in downtown Milwaukee. This image shows my grandmother (far left) along with my mother, grandfather, great-grandmother and friends before her tavern, The Unity Bar, located at 1124 N. Water St. She also owned The Water Front, located where the Performing Arts Center is now located.Her last tavern was Adeline's Snug Harbor on Highland Water."
Erv & Claras (1963)
Ervin and Clara Stelloh took over the West Milwaukee Tavern at 3812 W. Lincoln Ave in the spring of 1963. about after the death of Hattie Lipinski, who had run it with her husband Al. Later known as Limey's, it is now called Lincoln Station. Fortunately, Erv captured these 8mm footage during their run there.
Lenny's Tavern (1965)
Erv Stelloh also seemed to take his camera to other bars and filmed this footage a few years later at Lenny's Tavern, 1200 W. North Ave., now demolished. These films have been digitized by Levin.
Nolde's Tavern (1966)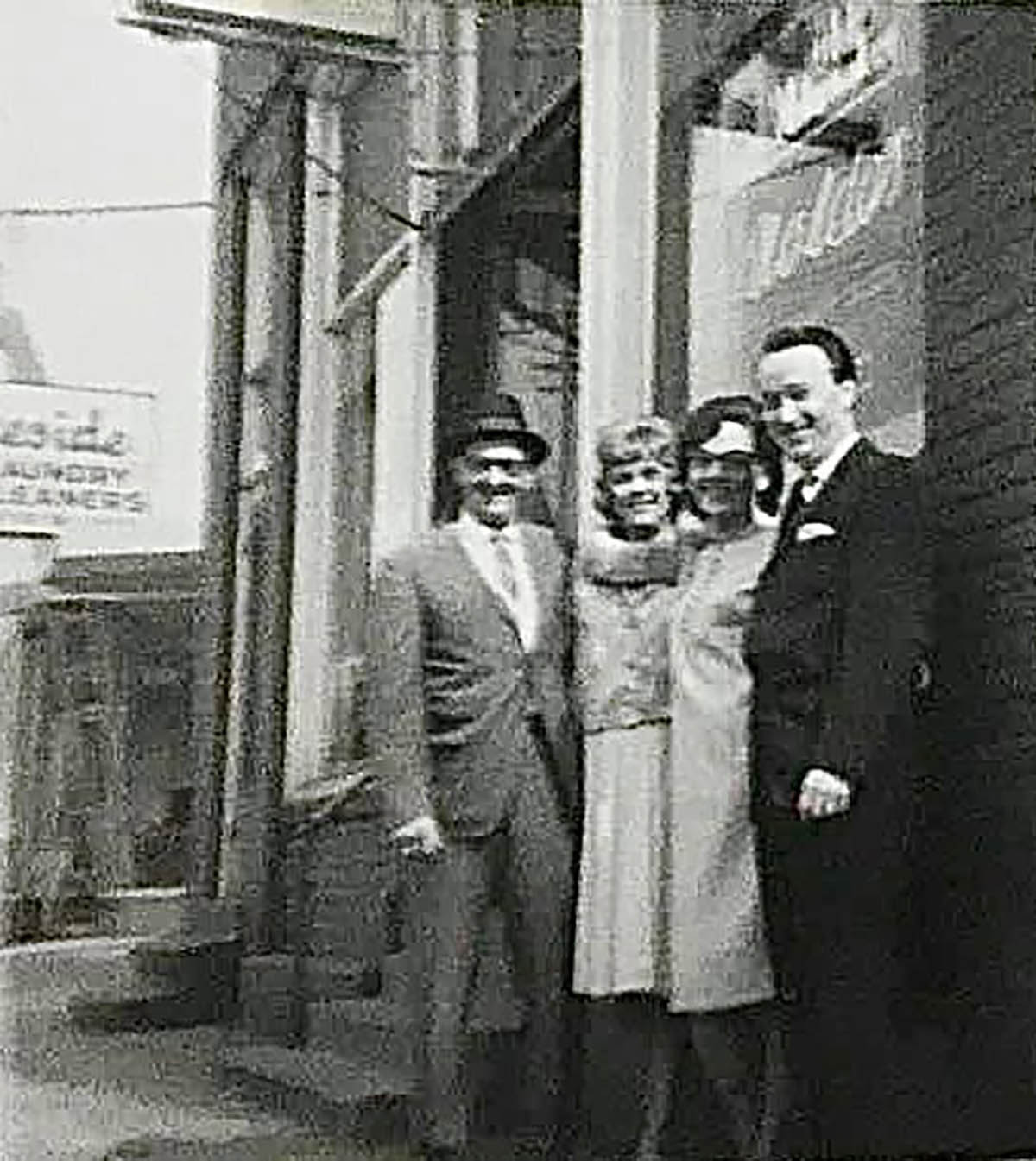 Greg Kulis shared this photo of his in-laws, Bob and Lucille, with Syl and Jenny Nolde in front of Nolde's Tavern in Brady and Warren. Sylvester Nolde took over the saloon in 1954 and ran it until 1978. The bar is now home to Nomad World Pub. You can read a history of that site here.
O'Reilly's Irish Inn (1977)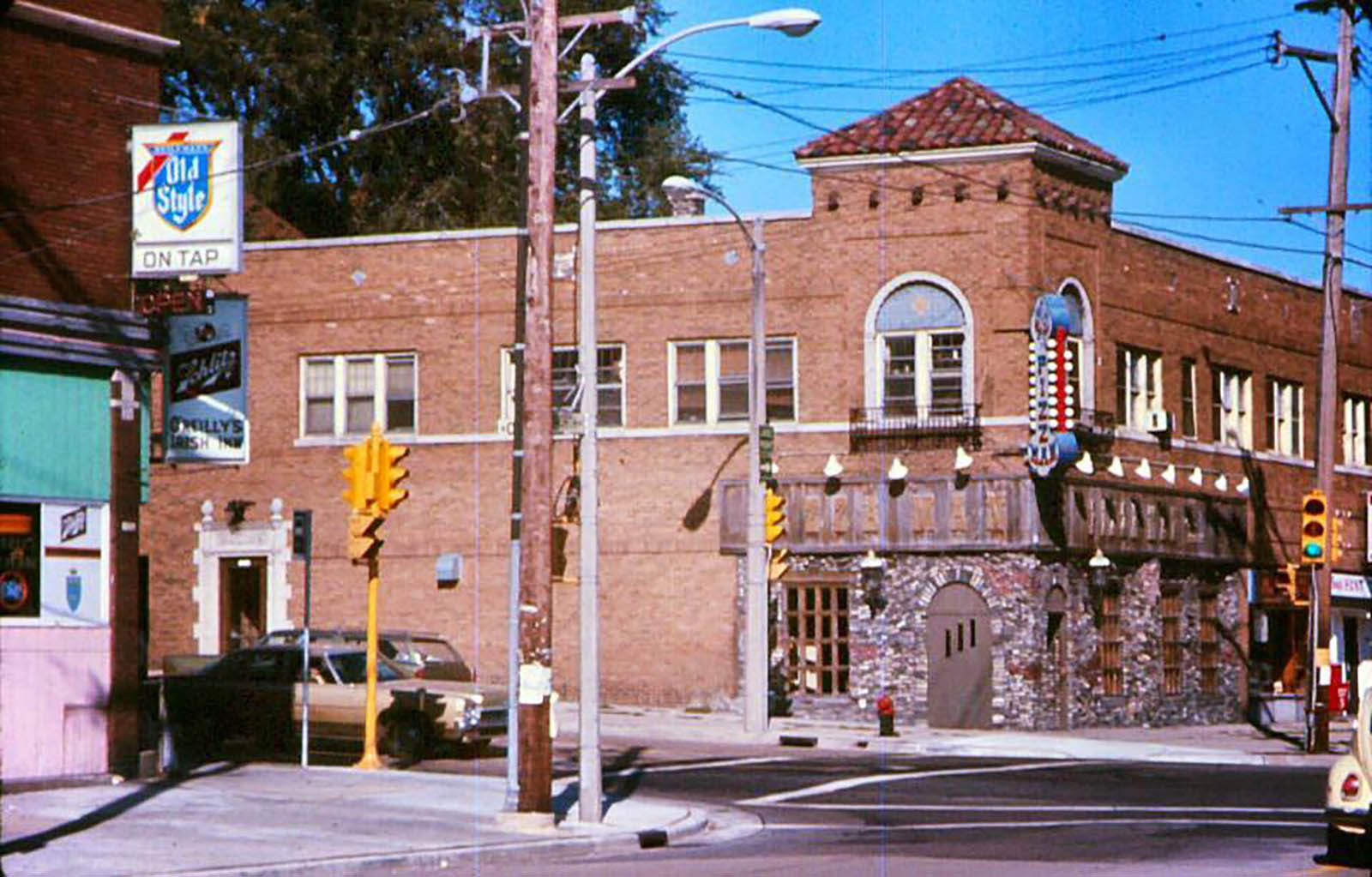 This Rich Diemer photo offers a fleeting glimpse of O'Reilly's Irish Inn (left), which closed in 1999 to make way for The Eastsider (now Baccanera). Before Jack Devlin O'Reilly's opened there, it was the North Oak Inn, and even before that, it was run by Alfred Ray for years. It should be noted that O'Reilly's dates back to 1945 and occupied at least two other East Side locations before landing on the corner of Oakland and North.