Magnus Carlsen makes frustrated gestures after winning the game against 15-year-old Indian Grand Master Praggnanandhaa. Even though the young Grand Master lost the game, it was impressive gameplay while playing against the world champion for the first time.
ADVERTISING
Article continues below this ad
The current world champion accepted the Queen's gambit line offered by Praggnanandhaa and played the entire game as per his standing. It was a complicated game with lots of twists and turns but in the end, with just 1 minute on the clock and a really critical position on the board, Praggnanandhaa resigned on move 34.
ADVERTISING
Article continues below this ad
A complex thriller
As per the engine, Praggnanandhaa had his half chances in the middle game, but it's always tough to capitalize on those in a live match. For someone who is playing their first super-tournament, the 15-year-old Indian is remarkable. Carlsen's gestures after the match said it all, that it was not a smooth game.
The world number one defeated Hungarian Grand Master Richard Rapport in round 6 and now, this is his second consecutive victory in the tournament.
DIVE DEEPER
In the post-game interview, Carlsen said. "I think I really messed up towards the end, at least practically speaking. I mean, I allowed this Ng7 stuff. But maybe that was only one moment. I was struggling to find a way to sort of consolidate properly and then, I have to say, I didn't really manage. I gave him way too many counter-chances there."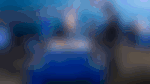 After round 7 in the Tata Steel Chess Tournament 2022, Carlsen is leading the tally by 5.5 points so far, followed by Grand Master Shakhriyar Mamedyarov of Azerbaijan and Grand Master Anish Giri of the Netherlands in 2 and 3 position, respectively. After losing his game against Carlsen in round 2, Anish won an important point in round 7 as Russian Grand Master Daniil Dubov forfeited the game against him because the organizers asked him to wear a mask during the game.
ADVERTISING
Article continues below this ad
Watch This Story- Things you didn't know About Magnus Carlsen
How long will it take Magnus Carlsen to reach 2900?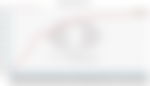 ADVERTISING
Article continues below this ad
Carlsen is determined on his goal of achieving a 2900 Elo rating and is playing with excellent form so far in the tournament. He began his journey in the Tata Steel Chess Tournament 2022 with a draw against Russian Grand Master Andrey Esipenko, but since then we have only seen his A-game. The world champion has won 3 out of 7 games and is the favorite in the tournament.
Every Chess fan, player, and supporter has their expectations that he would soon reach 2900, a landmark no one has reached before in chess history. There is indeed no doubts on Carlsen's capability though, but the question remains: how much time will it take?