tim Freedman is happy, maybe even cheerful. "I enjoy writing, playing and singing more than I have in 15 years," he says over a bowl of pasta. It's day one of the publicity round for Sancho, the Whitlams' first album in 16 years.
The jovial atmosphere resonates somewhat in Freedman's catalogue, which he says is full of "sad songs about guys". Mostly sad songs about sad guys – the ones who died, the ones who stayed behind, the ones who wished they'd done more, done better.
The Whitlams have been one of the most successful, truly independent bands in Australia for nearly 30 years, but their full histories cannot be told without reference to the deaths of two original members – Stevie Plunder (née Anthony Hayes) and Andy Lewis – and the difficult circumstances they suffered before they died.
The band's 1997 breakthrough album Eternal Nightcap was dedicated to Plunder; his drinking and drug use had led to his departure from the band he co-founded, and he was found dead in 1996 at the bottom of Wentworth Falls in the Blue Mountains. Meanwhile, Blow Up the Pokies – which tackled Lewis's gambling addiction – was written by Freedman and Greta Gertler, not long before Lewis' suicide in 2000. Two years later, The Curse Stops Here, Freedman saw determined to survive the loss of those friends and to do something meaningful with his own life.
Both songs became defining Whitlams songs, but Freedman doesn't accept that sadness is his default setting. "I think the guy in I Make Hamburgers and You Sound Like Louis Burdett and Thank You For Loving Me At My Worse — three of my most successful songs — is about joking and having a ball," he says.
If a record could justify a string of sad songs about dudes, it would be this new Whitlams album, which is named after and features two songs about longtime tour manager and live sound mixer Greg Weaver, who died suddenly in May 2019 from a heart attack. heart attack.
A constant in the Whitlams camp since Eternal Nightcap, Weaver was named by Freedman: the Sancho after his "impractical, rambunctious, disorderly" Don Quixote.
Quixotic, Sancho is anything but gloomy: the title track and Sancho In Love are full of in-jokes, character reviews, and a list of Weaver's favorite things. They are brimming with sheer joy and sense of the world of a touring band and crew who lived in each other's pockets for weeks, months, or years.
"I don't let someone this great go without writing down what we loved about him and the good times we had. I was very aware that I didn't say, 'And now I'm sitting here very sad '" Freedman says.
"It was also a very different kind of death: it was random. He was a guy who didn't drink or smoke and that didn't make sense to anyone; it was a bowling ball from the left of center. It wasn't just me who had to deal with it either, it was the whole band.
"He was everyone's friend" [and] I allowed myself to be self-indulgent; I'm just going to write this for the guys so we can all get together when it's recorded and feel Greg dancing in the room behind the desk. That is a really fond memory."
Joy is no stranger to Sancho, with the band – consisting of guitarist Jak Housden, drummer Terepai Richmond and bassist Warwick Hornby alongside Freedman – often resounding as a classic 1970s pop/rock band. Even songs about a cheap criminal who just misses the big score, Ballad or Bertie Kidd , or an old man who falls hopelessly in love, (You're Making Me Feel Like I'm) 50 Again, give reasons to smile.
Nor is joy a stranger in the life of Freedman, a light gray 57-year-old with a teenage daughter and in a relationship, who has the thin, tanned, occasionally shaved look of a middle-aged surfer/philosopher to match the conversation.
"The easiest way to find meaning in life is to keep doing what you're actually pretty good at and have a little fun with being excellent every now and then," Freedman says.
"Anyone from Socrates on down would say that virtue is really just trying to be good at something and apply your talents to it," he says, explaining why he has returned to music full-time.
"I want to bring joy with my music. There is no greater joy, and I forgot that for seven or eight years because I was a bit exhausted and I had to find my enthusiasm."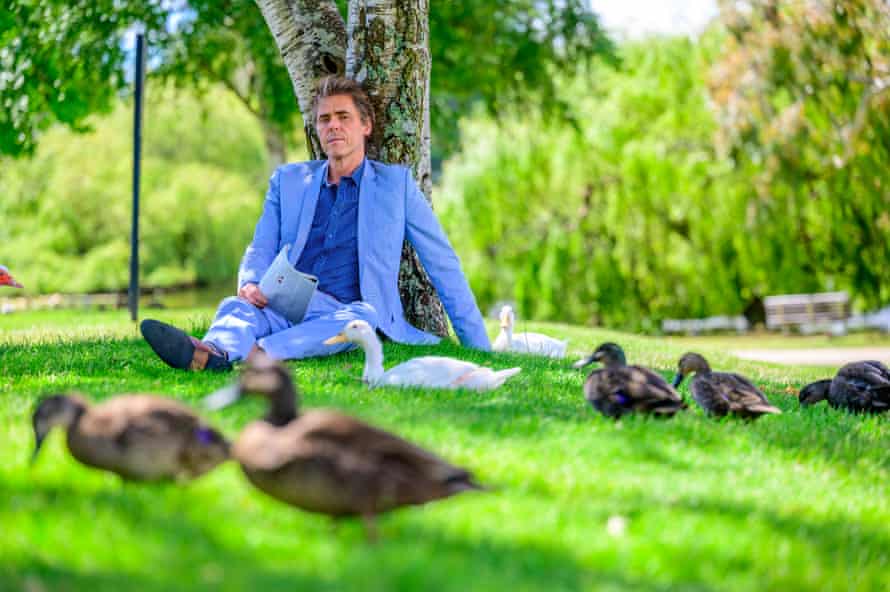 The lingering neck pain and the cumulative effects of a decade of touring building their following but depleting them led to a brief hiatus that stretched to eight years between national tours. But Freedman never quite closed the book on music and played shows occasionally, solo and with the Whitlams. "I didn't mean to take so long; I got out of the room and just didn't get back in."
But in a twist of perversity, he found that enthusiasm again while writing the song Sancho – just before Covid hit and wiped out much of the entertainment industry for two years.
"I was not ambitious. But I'm actually ambitious now. I want to do more shows, bigger shows, better shows. I have my energy back, my neck doesn't hurt anymore after the surgery, I can play the piano again without pain," says Freedman. "If you have to take painkillers and champagne to get on stage… it's no way to meet your grandkids."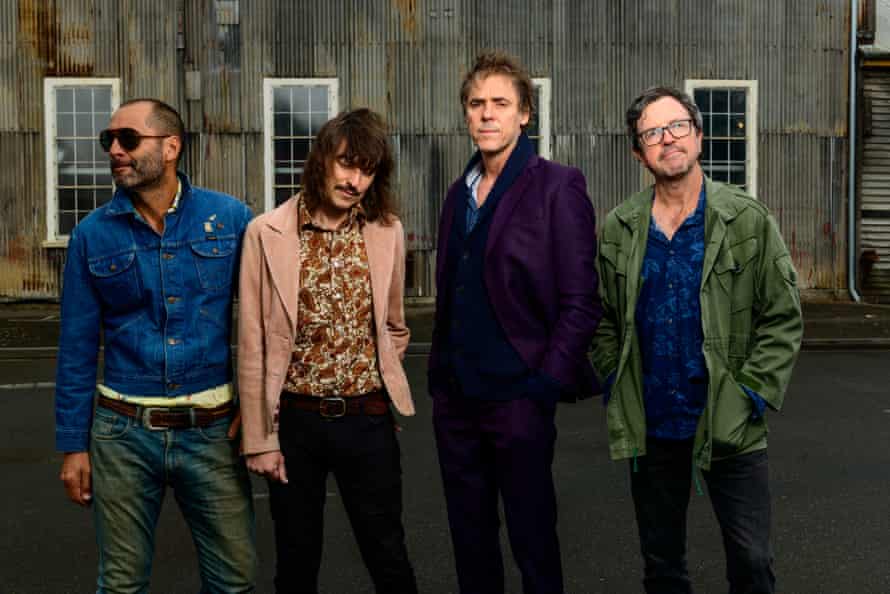 As music, champagne and painkillers took a step back, something else filled the void. Something hinted at Sancho, an album littered with petty con artists, gambling references and the language of the track.
"During the time I had free [from music] I was on the fringes of horse racing culture and, to be honest, I was a full-time gambler for four years," Freedman says. "I really enjoyed it because I could live at home and there was still a real adrenaline rush. Seventy minutes into a set at the Enmore Theater is a very similar adrenaline rush to yelling 'GO' at the television while tapping a favorite.
"I had a good time with the horses. I think I won 300 grand one afternoon, on a Saturday afternoon. That took the pressure off that year," he adds almost defensively. "Yes, I was serious. But if you bet that much, it means you lose some Saturdays [too]."
Still, he won often enough for several major betting agencies to stop taking his bets, he claims, preferring money from people who are more likely to lose consistently. "If you get close to 3% on sales, they don't need you because you're not a loser. It's just a hi-tech version of the slots, it's no different. You can win, it's just not that common."
It's a counterintuitive confession. Blow Up the Pokies was one of the Whitlams' biggest hits, a furious lament against the industry that destroyed the life of its bandmate. But Freedman is adamant that he was not and is not a gambler.
"I never talked about it because I'm the guy who wrote Blow Up the Pokies, why should I be a gambler? Except I wasn't losing," he says seriously. "Eventually I had to stop because you always stop when the quality of your data deteriorates, and I don't [an addictive] gambler. It's like being in music for 20 years and not becoming an alcoholic – you should be able to bet professionally for three or four years and not become a gambler.
"It's about pushing your glass against danger, then turning around and walking away."