Edward Whitaker (racingpost.com/photos)
" title="The final weighing room pandemic restrictions are set to be lifted" class="js-imageLoader" data-at-xn="https://www.rp-assets.com/images/news/2022/01/ 27/103854-medium.jpeg" data-br-n="https://www.rp-assets.com/images/news/2022/01/27/103854-medium.jpeg" data-br-m=" https://www.rp-assets.com/images/news/2022/01/27/103854-large.jpeg" data-br-w="https://www.rp-assets.com/images/news /2022/01/27/103854-large.jpeg" data-br-xw="https://www.rp-assets.com/images/news/2022/01/27/103854-large.jpeg" onclick= "return false;">

The final weighing room pandemic restrictions are set to be lifted
Edward Whitaker (racingpost.com/photos)
British racing is finally closing in on a return to normality, almost exactly two years after the pandemic first laid waste to the sport, after the BHA announced plans on Thursday for easing the remaining raceday restrictions.
The industry's Covid-19 group has provisionally agreed that from February 28, people will no longer be expected to show evidence of a negative lateral flow test before being allowed into the weighing room.
From March 14, courses will no longer be required to configure the weighing room complex for the purposes of infection control.
Weighing room access will continue to be restricted to essential personnel only. Anyone testing positive for or exhibiting symptoms of Covid should not enter until they can demonstrate evidence of a negative test.
Announcements from the UK and Scottish Governments on the easing of Covid rules, expected next week, are unlikely to delay the proposed timetable, but the final plans will be considered in line with government publications.
BHA chief medical advisor Dr Jerry Hill, said: "It is with cautious optimism that we are able to publish a provisional timetable for the removal of the remaining racecourse mitigations, starting with the testing requirement for weighing room entry.
"We are satisfied that the data continues to move in the right direction, and that with the UK Government likely to rescind the legal obligation to self-isolate, the risk of Covid-related disruption is further diminished.
"This decision is only possible thanks to the continued efforts of industry colleagues both on and off the racecourse, who have prioritised the health, wellbeing, and livelihood of others. It is through your collective efforts that we have thus far managed to avoid interruption to the racing schedule.
"We will of course continue to monitor the situation over the next few weeks. Covid has not gone away, and therefore racecourse attendees should continue to exercise the necessary vigilance: vaccination and regular testing are still highly advisable."
British racing was shut down when Covid struck in mid-March of 2020 and though it resumed in June of that year, it has been operating under various pandemic restrictions ever since.
---
Read these next:
Oisin Murphy faces charges over Covid breach and failed breath tests next week
Trainer Sir Mark Todd suspended as BHA investigates video of horse being struck
---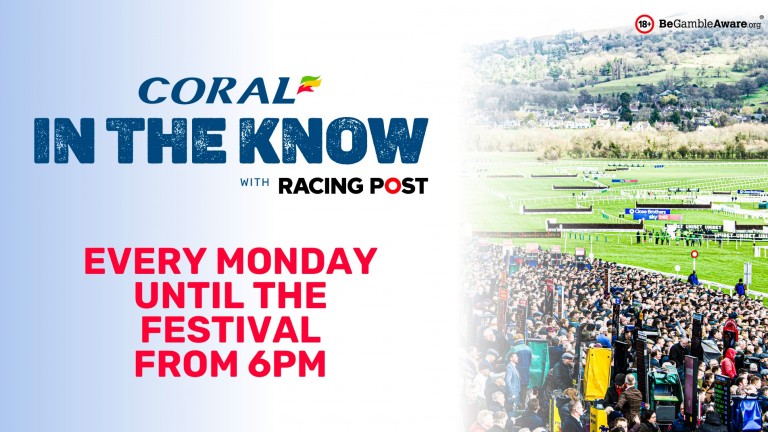 Watch In The Know every Monday until the Cheltenham Festival from 6pm, live on the Racing Post YouTube channel. Ross Brierley hosts as Racing Post experts and special guests look ahead to the festival. Subscribe to the Racing Post YouTube channel here so you don't miss out.
---
FIRST PUBLISHED 10:04AM, FEB 17 2022