Chess is definitely one of the most complex board games out there. The amount of possibilities that come with each move is like trillions and trillions or perhaps more than any measuring machine can calculate. We often consider people who are good at chess as being smart.
ADVERTISING
Article continues below this ad
However, if you are not one of those people, it doesn't necessarily mean you are an idiot. With a little practice and the knowledge of some basic principles, you can uplift your game substantially.
ADVERTISING
Article continues below this ad
What could be better than learning chess from a Grand Master? Well, learning it from the former world number one Grand Master Garry Kasparov is obviously better. In fact, it's the best it can get. The former world chess champion knows every intrinsic detail about the game and his experience is certainly not a match for anyone. In an interview, Garry answered some basic questions related to the game of chess.
Is the control of the center the most important thing to win at chess?
A fan posed a question to the Russian Grand Master about the importance of controlling the center in chess and whether it is the most important thing to win. In response to the question, he said, "Yeah it is very very important, but I can give you many examples where you control the center but your king is mated. I would strongly recommend you put king's safety your number one priority."
As per Kasparov, even though the control of the center is important, your first thought as a player should be about your king's safety. Perhaps this was his secret for being at the top of the game for so long. He has led an incredible career, the one that is still talked about even after 17 years of his retirement.
The world chess champion Garry Kasparov
Garry Kasparov broke the record of legend Mikhail Tal by being the youngest world chess champion in 1985 and his magnificent career enlisted him as the greatest chess player in the game's history.
DIVE DEEPER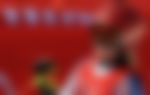 ADVERTISING
Article continues below this ad
In 1993, a dispute with FIDE led him to establish his own rival chess organization called Professional Chess Association (PCA).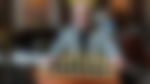 After his retirement from international chess in 2005, the Russian Grand Master indulged himself in social work and politics. He has always been an advocate of human rights and has chaired the New York-based Human Rights Foundation in the past.
ADVERTISING
Article continues below this ad
WATCH THIS STORY – Nathan Chen, unsure about his future in figure skating opens up on Russian controversy at Beijing Winter Olympics 2022
He is also one of the most influential chess personalities ever.