College of Charleston collected three of the five major postseason awards in CAA baseball, and had a record-tying 14 selections to the Colonial Athletic Association's all-conference teams.
William Privette was named the CAA pitcher of the year, while outfielder Tyler Sorrentino was named co-rookie of the year and Chad Holbrook the league's coach of the year after the Cougars went 36-17 overall and 19-5 in the CAA to lock up the regular season title and No. 1 seed for the conference tournament, which begins May 25 at Elon.
Three Cougars — Privette, catcher JT Marr and pitcher Ty Good — were named first-team all-CAA, with Sorrentino, Cam Dean, Joseph Mershon, Sam Cochrane and Trotter Harlan on the second team. Reed Parris earned an honorable mention, while Sorrentino and pitcher Daniel Brooks made the all-rookie squad.
Privette is the second player in school history to earn CAA pitcher of the year honors, joining 2015 pick Taylor Clarke of the Kansas City Royals. The 6-6 right-hander led the CAA and the nation with an ERA of 0.95 with a league-best 12 saves and a 3-1 record.
Sorrentino is the second player in program history to be named CAA rookie of the year, joining current Minnesota Twins pitcher. The West Essex, NJ native batted .292 with 45 runs scored, eight doubles, four triples, a home run and 31 RBI, and had a .330 average in league play.
Holbrook is the second skipper in school history to be named CAA coach of the year, joining current Clemson head coach Monte Lee.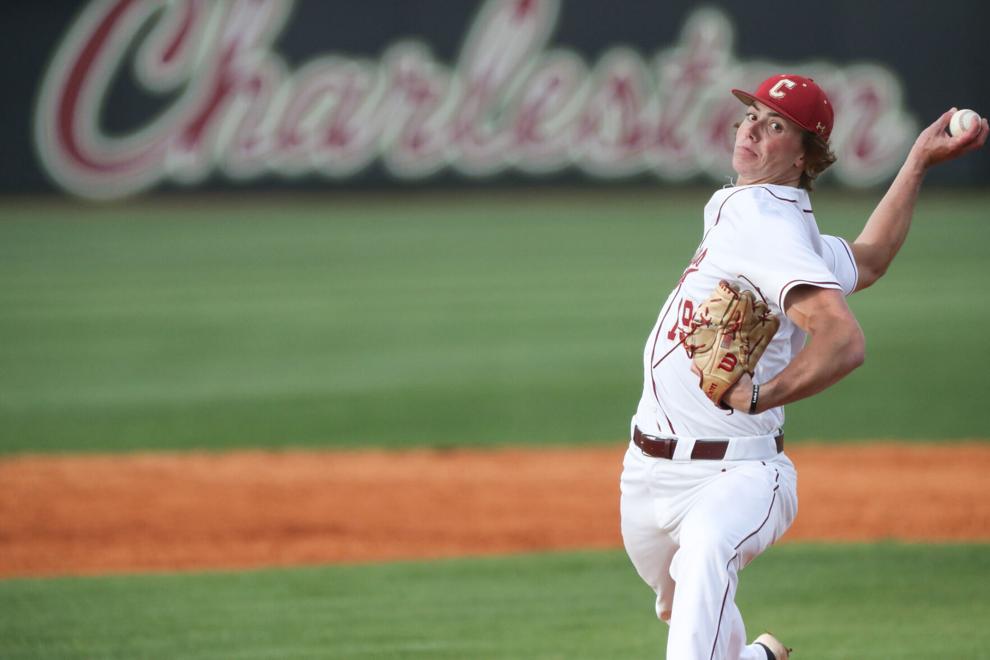 2022 All-CAA Baseball Postseason Honors
FIRST TEAM
Player, School Pos. cl. Hometown/High School
JT Marr, Charleston C Jr. Fort Mill, SC/Fort Mill
Brooks Baldwin, UNCW IF Jr. Whiteville, NC/Whiteville
Joey Loynd, Delaware IF So. Doylestown, Pa./Central Bucks South
Taber Mongero, UNCW IF Jr. St. Simons Island, Ga./North Hall
Cole Ragone, William & Mary IF Sr. Richmond, Va./Collegiate
Ben Williamson, William & Mary IF Jr. Chantilly, Va./Freedom
Ethan Baucom, UNCW OF Gr. Rockingham, NC/Richmond Senior
Alex Iadisernia, Elon OF So. Jackson, NJ/Jackson Memorial
Brian Morrell, Hofstra OF Sr. Shoreham, NY/Shoreham‐Wading
Matt Thomas, William & Mary OF Sr. Lovettsville, Va./Lake Braddock
Travis Reifsnider, James Madison UT Jr. Richmond, Va./Collegiate
Ryan Dooley, James Madison DH Fr. Reston, Va./South Lakes
Brad Camarda, Hofstra SP Sr. Dix Hills, NY/Half Hollow Hills West
Ty Good, Charleston SP Jr. Rock Hill, SC/South Pointe
RJ Sales, UNCW SP Fr. Pinehurst, NC/Pinecrest
Shea Sprague, Elon SP Fr. Hanover, Mass./Boston College HS
Michael O'Hanlon, Hofstra RP So. Glendale, NY/Xavierian
William Privette, Charleston RP So. Chapin, SC/Chapin
2022 BILL BROOKS CAA PLAYER OF THE YEAR: Brooks Baldwin, 2B, UNCW
2022 CAA PITCHER OF THE YEAR: William Privette, RHP, Charleston
2022 CAA DEFENSIVE PLAYER OF THE YEAR: Ben Williamson, SS/3B, William & Mary
2022 CAA COOROOKIES OF THE YEAR: Tyler Sorrentino, OF, Charleston and Shea Sprague, LHP, Elon
2022 CAA COACH OF THE YEAR: Chad Holbrook, Charleston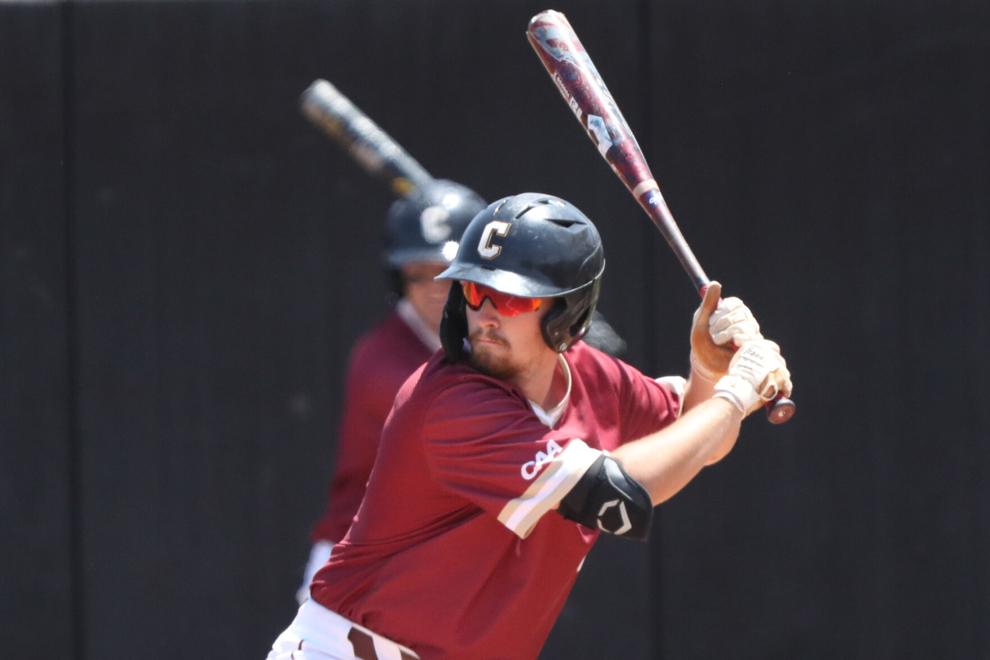 SECOND TEAM
Player, School Pos. cl. Hometown/High School
Kevin Bruggeman, Hofstra C Jr. Trumbull, Conn./Trumbull
Joseph Carpenter, Delaware IF Jr. Cornwall, Pa./Cedar Crest
Trevon Dabney, James Madison IF Jr. Douglassville, Pa./Berks Catholic
Cam Dean, Charleston IF Sr. Surfside Beach, SC/St. James
Jack McLaughlin, Towson IF Sr. Golden, Colo./Golden
Kyle Novak, James Madison IF Jr. Oakton, Va./James Madison
Joseph Mershon, Charleston IF Jr. Taylors, SC/Eastside
Sam Cochrane, Charleston OR Gr. Ocala, Fla./Belleview
Chase DeLauter, James Madison OF So. Martinsburg, W.Va./Hedgesville
Trotter Harlan, Charleston OR Jr. Fountain Inn, SC/Hillcrest
Tyler Sorrentino, Charleston OF Fr. West Essex, NJ/West Essex
Jack Cone, William & Mary UT Sr. Fairfax Station, Va./South County
Chris Thorburn, UNCW DH Jr. Raleigh, NC/Cardinal Gibbons
Brian Edgington, Elon SP Sr. Hatboro, Pa./Hatboro‐Horsham
Liam McDonnell, James Madison SP Sr. Oak Hill, Va./Paul VI
Wyatt Scotti, Northeastern SP So. Barnstable, Mass./St. Mark's
Carter Lovasz, William & Mary RP Fr. Midlothian, Va./Midlothian
Ben Simon, Elon RP So. East Windsor, NJ/Hightstown
HONORABLE MENTION: Matt Suggs, C, UNCW; JJ Freeman, IF, Delaware; Ryan Morash, IF, Hofstra; Joe Delossantos, OR, William & Mary; Elijah Dickerson, OR, Towson; Dominic Ragazzo, OR, Delaware; Jake Liberatore, UT, Hofstra; Luke
Stephenson, DH, Elon; Eric Yost, SP, Northeastern; Jordy Allard, RP, Northeastern; Hunter Hodges, RP, UNCW; Reed Parris, RP, Charleston
CAA ALL‐ROOKIE TEAM
Player, School Pos. cl. Hometown/High School
Daniel Brooks Charleston SP Fr. mt. Pleasant, SC/Bishop England
Ryan Dooley, James Madison DH Fr. Reston, Va./South Lakes
Charlie Granatell, Elon OF Fr. Franklin Lakes, NJ/Don Bosco Prep
Carter Lovasz, William & Mary RP Fr. Midlothian, Va./Midlothian
Cyle Phelan, UNCW SP Fr. Fuquay‐Varina, NC/Fuquay‐Varina
RJ Sales, UNCW SP Fr. Pinehurst, NC/Pinecrest
Mike Sirota, Northeastern OF Fr. Broad Channel, NY/The Gunnery
Tyler Sorrentino, Charleston OF Fr. West Essex, NJ/West Essex
Shea Sprague, Elon SP Fr. Hanover, Mass./Boston College HS
Fenwick Trimble, James Madison OF Fr. Virginia Beach, Va./Cox