OTTAWA – Longtime Detroit Tigers announcer Ernie Harwell may have said it best, "Baseball is a lot like life. It's a day-to-day existence, full of ups and downs. You make the most of your opportunities in baseball as you do in life."
That was the case for Newark and Marquette on Monday afternoon in the resumption from Saturday of their Class 1A regional championship game that was suspended because of rain.
Trailing 2-0 as the game restarted in the bottom of the third, the top-seeded Crusaders used four scoreless innings from winning pitcher Aiden Thompson and pushed across two runs in the sixth to tie the game before plating the winning run in the bottom of the seventh on a Carson Zellers sacrifice fly to top the Norsemen, 3-2, at Masinelli Field.
Thompson allowed only two hits, no walks and struck out five, while Newark losing pitcher Joe Martin – who came back after starting the game Saturday – gave up two hits, two earned runs in 6 1/3 innings with five walks and nine strikeouts.
"The first thing you have to do is give Aiden Thompson a ton of credit … he shut them down when we needed it," said MA coach Todd Hopkins, his team now 28-3. "You also have to credit Martin. He's a heck of a pitcher. He's good, he's tough and a type of guy you figure you're not going to get too many cracks at."
Marquette now advances to Wednesday's 4:30 pm Elgin Harvest Christian Academy Sectional semifinal at Judson University's Hoffer Field and will play Chicago Hope Academy, which defeated Aurora Christian, 3-2, to claim its own regional championship.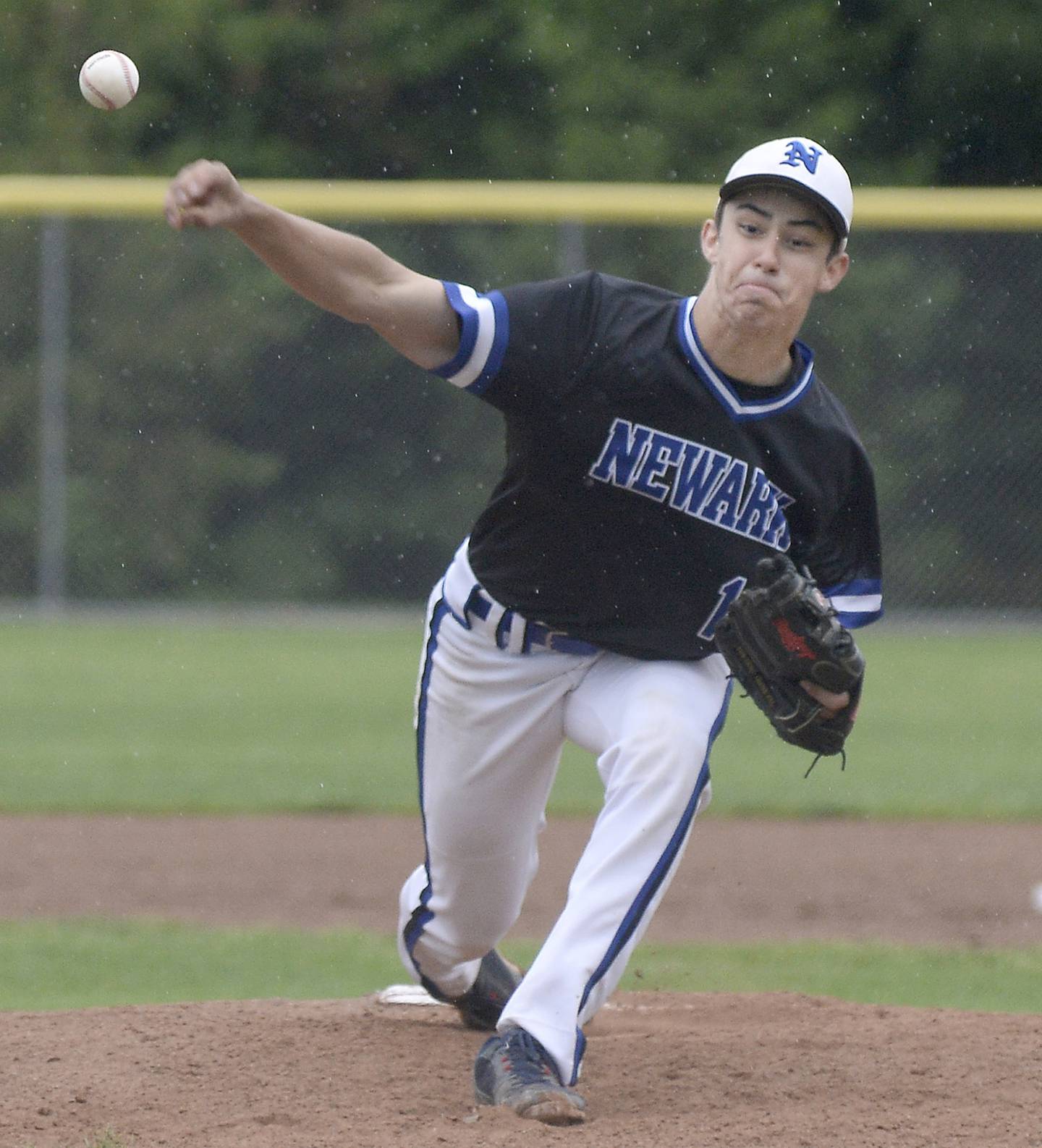 Julian Alexander started the Cru's sixth with a four-pitch walk from Martin, then advanced to third after an errant pickoff throw. Logan Nelson followed with a sacrifice bunt up the first base line that scored Alexander. With two outs, Brady Ewers posted the hosts' first hit, a double to left, and was replaced by pinch runner Gabe Almeda, who moved to third on a wild pitch. Hayden McKenna then walked and teamed with Almeda for a perfectly executed double steal to tie the game at 2-2.
In the seventh, Keaton Davis led off bouncing a tough-hop grounder into left. Charlie Mullen followed with a grounder to second that was bobbled, then thrown away at first to allow Davis to go all the way to third. After Mullen took second base uncontested, Zellers lofted a fly ball to center deep enough to score Davis.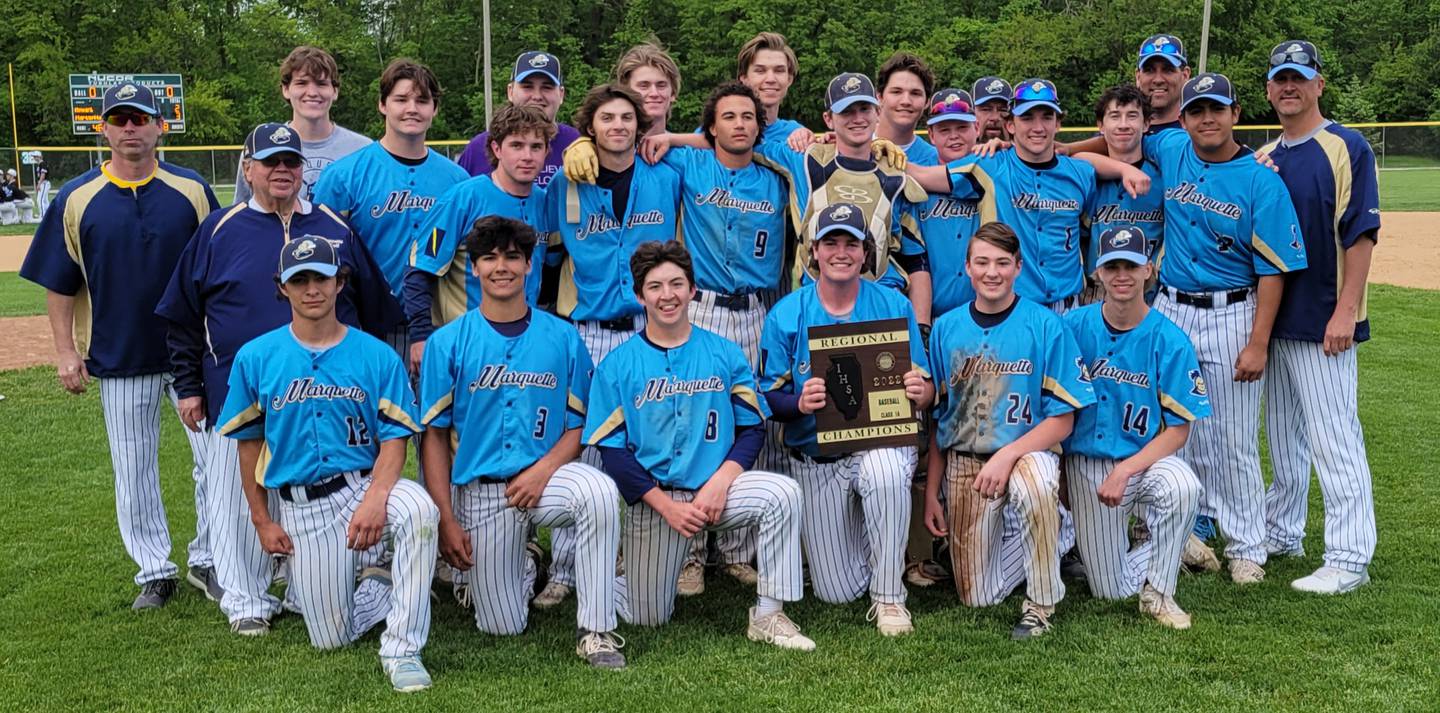 "This is a tough one, 100%," Newark coach Josh Cooper said, whose team finished 21-8 and held the lead after a Martin two-run, first-inning single Saturday. "I told the guys before we started today, those two runs more than likely wasn't going to be enough to win, and unfortunately I was right.
"Baseball resembles life so much it's crazy. Not everything is going to go your way, but I feel like how you represent yourself when things don't go your way is one thing I want my players to learn.
"Even taking all the skill out of it, I'd take a team of nine Joe Martins any day. He had over 100 strikeouts this season and won big games for us, but you could throw all that out and I'd take him on my team just because he is such a great, hardworking kid. You also throw in our other seniors in Lucas [Pasakarnis] and Tegan [Kruser]and you have a pretty solid trio that did a ton of great things for Newark baseball."
Thompson, who said he knew Sunday he'd be getting the ball when play resumed, felt last year's run to a Class 2A supersectional appearance has helped the team be ready for anything.
"Hop talked to me before our practice on Sunday and said, 'You get the ball on Monday if you want the ball.' I said, 'Yes I want the ball,' " he said. "I felt like I was able to mix in my curveball when I needed to and also throw it for strikes. I was also able a few times to really let my fastball go, knowing if they hit it, I have a solid defense behind me.
"I think going through all we did last year in 2A, we all feel like we can deal with any pressure that comes our way.
"We're used to it."
†