lovely jubbly
Markerstudy Group colleagues across the country had a "lovely jubbly" day on October 12, 2022, donning their finest fancy dress and paying tribute to their favorite comedy stars, including characters from Only Fools and Horses, Absolutely Fabulous and Bridget Jones's Diary.
Each company within the group, from Auto Windscreens to Purely Pets, designed their own Markerstudy Day events, including virtual raffles, games, bake sales and a rodeo. Budding comedians even showcased their top jokes for colleagues.
Employees raised a total of £9,733 for charity.
Lizzie Smith-Foreman, director of group marketing, communications and sustainability at Markerstudy Group, said: "Markerstudy Day this year was focused on raising a smile at a time when we're all facing so much uncertainty in the UK and there's great sadness further afield."
Anyone for croquet?
At last month's Broker CEO Forum, held on October 13, 2022, broker attendees were able to take full advantage of the facilities at the event's luxurious venue – Winchester's Lainston House.
Upon exploring the grounds, Insurance Times editor Katie Scott and news editor Yiannis Kotoulas found a selection of mallets, hoops and balls set out for a quiet game of croquet.
Alongside Aon's chief commercial officer Jane Kielty and chairman of Partners& Stuart Reid, the editorial duo attempted to discover whether crazy golf skills could be applied to croquet.
The short answer – no!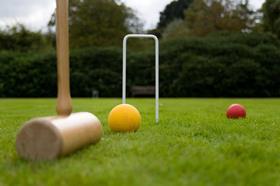 panel performance
On October 19, 2022, Insurance Times editor Katie Scott swapped her usual chair's seat to feature as a panellist at a broker event hosted by insurer Markel.
Joining Scott on the panel was Richard Brooks, broker development director at Markel UK, and Ross Dingwall, managing partner of Scotland and the north at broker Partners&.
Hosted by The Times' technology business editor Katie Prescott, the panel discussed the lay of the land in the professional indemnity (PI) market, current challenges in this line of business and how the PI market could evolve next year. Dingwall flagged that insurers' service for brokers is still under par.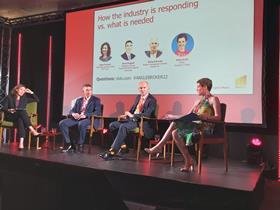 Strictly Come Insurance
Insurance Times has discovered that Eddie Longworth, founder and director of insurance claims and supply chain consultancy Jel Consulting, has an "obsession" for ballroom dancing.
He first took up the sport when he and his wife were looking for a new shared interest after he had exhausted his previous passion for golf.
Now competing worldwide, the dynamic duo placed second in the UK National Championships in July 2022. Their next appearance will be at the British National Championships, held at the Winter Gardens in Blackpool between 17 and 20 November 2022.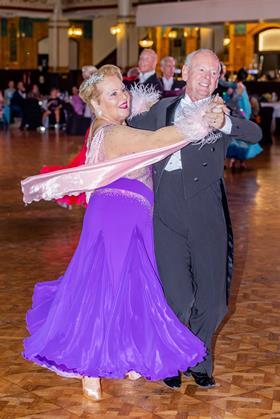 The Speculator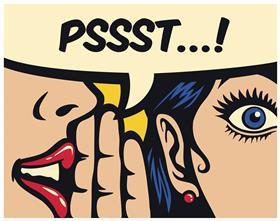 Last month saw the UK experience a degree of political turmoil unprecedented in peace time – Rishi Sunak was appointed prime minister of the UK after a vote by Conservative MPs on 24 October 2022, replacing his predecessor Liz Truss, who herself had only been in post since Sept 8.
Sunak's appointment has seen a degree of stability return to British markets – but political polling on the outcome of a potential future election makes poor reading for Conservative party supporters.
The latest Opinion poll for The Observerpublished on 29 October, showed that that the Tories – with 28% of respondents indicating they would vote for the party – still trail Labor – which sat at 44%.
All this political upheaval has many implications for the insurance sector, but one undermentioned aspect is the potential impact of a Scottish divorce from the UK.
Scottish voters have traditionally not been keen on Conservative governments and nationalist sentiment in the UK's northernmost country is hard to ignore.
As consolidation in the broker market continues, businesses are increasingly looking to acquire Scottish businesses too – but what would the implications be if Scotland was to separate from the UK?